Dennise A. De Jesús-Díaz promoted to COO
Allison Crimmins on July 2, 2020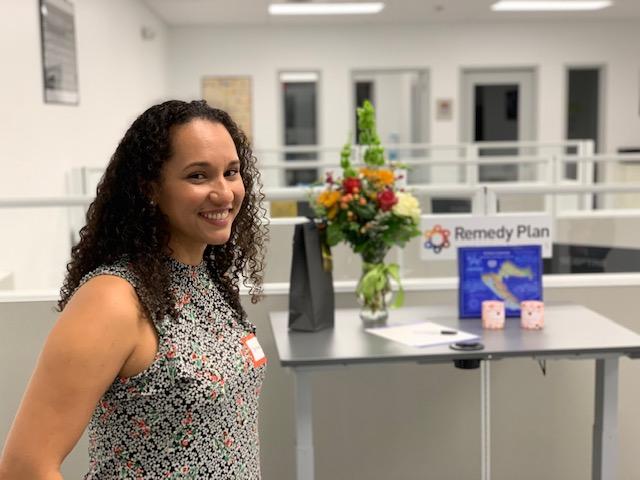 Dennise A. De Jesús-Díaz has been promoted from Vice President of Operations to Remedy Plan's Chief Operating Officer.
Dennise was Remedy Plan's first hire, starting back in 2017. With her more than ten years of experience in biomedicine and her tenacious efforts at Remedy Plan, Dennise has been the driving force behind amazing scientific breakthroughs. She provides project leadership on all aspects of research while also ensuring our growing team (now ten full-time employees!) stays motivated and productive.
In announcing her promotion to Chief Operating Officer, Greg Crimmins, CEO, said:
Dennise is so amazing that it is impossible to imagine having built this company without her. She can creatively plan our long term scientific vision, analyze and improve an experiment, and keep our many complex and evolving projects moving forward while somehow also managing people, budgets, and expenses.
Outside of her Remedy Plan work, Dennise serves as a S.T.E.M. mentor for the Biomedical Careers Science Program and was an Adjunct Professor at George Mason University.
Please join us in congratulating Dennise on this well-deserved promotion!